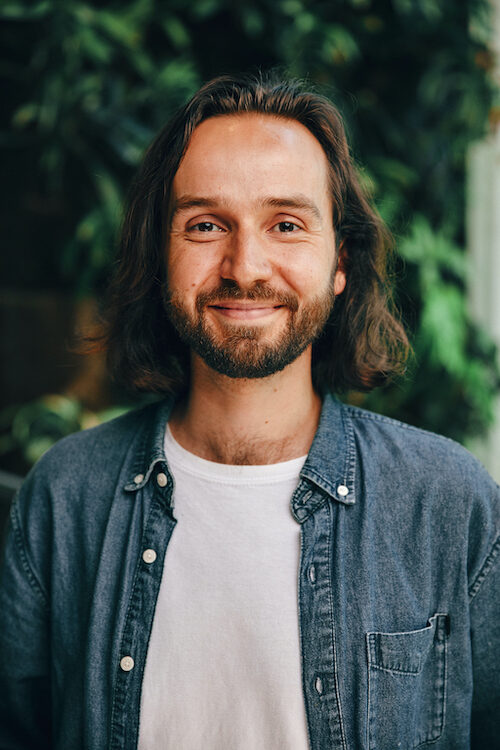 Analyst, Climate Policy and Ecological Transition
(Montreal/Quebec City) While large multinationals are eyeing Quebec's natural resources and many regions are experiencing an unprecedented mining boom, a new poll reveals that the population is not ready to sacrifice their health and the environment on the altar of the economy. Citizens are calling for major reforms to reduce the industry's footprint, protect people's health, and require the consent of affected communities before any mining activity takes place on their territory.
According to a Leger survey, polling 995 people across Quebec between July 11 and 18, 2022, more than two out of three people (68%) believe that the mining industry "has significant negative impacts on the environment." Among the solutions explored in the survey are:

Health and the environment before the economy:

Nearly four in five respondents (79%) say that health and the environment should be put ahead of the economy, "even if it means that some mining projects will have to shut down." Just one in three (28%) say industry and governments are "doing enough to protect the environment."
Reduce at the source:

Four out of five respondents (80%) stress that "governments must prioritize the reuse and recycling of minerals before developing more mines," and more than one in two (54%) think that "reducing mining is necessary to combat climate change."
Prohibit the release of mining waste into lakes and sensitive environments:

Almost all respondents (89%) support stricter environmental measures, including "prohibiting the release of mining waste into any lake, river or sensitive ecological environment."
Consent of the populations:

While many communities are currently mobilizing in the face of controversial mining projects in Quebec, a large percentage (78%) of respondents said they were in favour of requiring "the consent of local populations (e.g., municipalities, First Nations) before authorizing any mining activity on their territory."
Tourist and resort areas:

Three out of four people (75%) ask "to prohibit any mining project in tourist or resort areas."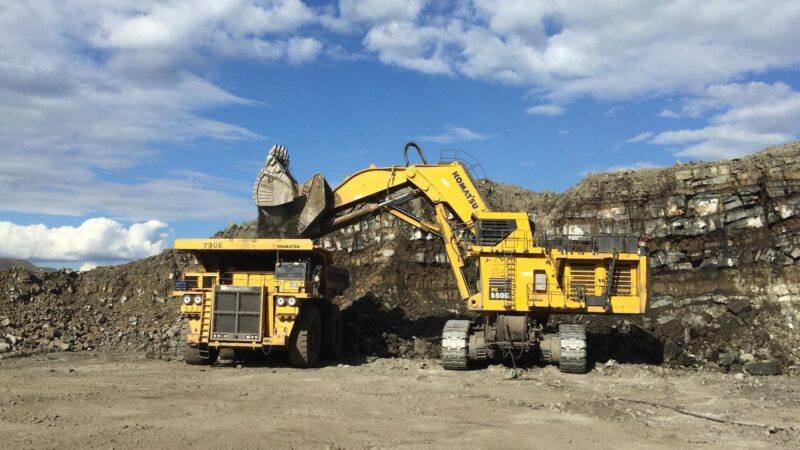 Regarding the Horne smelter in Rouyn-Noranda, more than four out of five people (81%) say that its facilities "must be held to the same standards for arsenic and other metals as everywhere else in Quebec." The same is true of another facility also involving the multinational company Glencore, with nearly three in four (73%) saying that "air pollution from nickel and other metals at the Port of Quebec must stop."
A second part of the survey on mining taxation will be released in the next few days. The poll has a maximum margin of error of 3.1%, 19 times out of 20. The survey was conducted at the request of the Coalition Québec Meilleure Mine and partner organizations.
-30-
For comments on the survey
National Organizations (alphabetical):
Richard Desjardins, Boreal Action, 514-708-0134 (via MM. Lapointe or Turgeon)

Claudel Pétrin-Desrosiers, Quebec Association of Physicians for the Environment, 438-831-0594

Anne-Sophie Doré, Quebec Environmental Law Centre, 514-980-4572

Ugo Lapointe, Coalition Quebec Meilleure Mine, 514-708-0134

Rodrigue Turgeon, Coalition Quebec Meilleure Mine and MiningWatch Canada, 819-444-9226

Émile Boisseau-Bouvier, Équiterre, 514-605-2000

Rébecca Pétrin, Eau Secours, 514-246-9075

Charles Bonhomme, David Suzuki Foundation, 438-883-8348

André Bélanger, The Rivers Foundation, 514-272-2666 #301

Alice-Anne Simard, Nature Quebec, 418-803-4992

Daniel Green, Society to Defeat Pollution, 514-245-4676
Regional and citizen organizations (alphabetical):
Daniel Tokatélof, Association for the Protection of Taureau Lake, 514-973-5187, 514-212-2112
May Dagher, Coalition of opponents to a mining project in Haute-Matawinie, 438-820-5800
Nicole Desgagnés, Rouyn-Noranda 'ARET' Committee, 819-277-8890
Chantal Maillé, Central Council of the CSN in the Laurentians, 819-421-4492
Véronique Lalande, Port of Quebec Citizen Watch Initiative, 514-566-5432
Marc Nantel, Abitibi-Témiscamingue Mining Watch Group, 819-734-7981
Louis St-Hilaire, Group for the Protection of the Lakes of Petite-Nation, 514-591-9167
Jacqueline Richer or Normand Éthier, SOS-Grenville-sur-la-Rouge, 819-242-0201, 438-521-8351
Elected officials and municipalities:
Benoît Lauzon, Prefet of the MRC of Papineau, 514-591-9167 (via M. St-Hilaire)
David Pharand, Mayor of Duhamel, 819-981-0308
Tom Arnold, Mayor of Grenville-sur-la-Rouge, 613-677-1001
"The findings of the survey are at odds with the current policies in Quebec and Ottawa in support of mining: it is necessary to reduce the extraction of raw materials and prioritize recovery and recycling before exploiting new mines."
"While large multinationals are eyeing Quebec's resources and several regions are experiencing an unprecedented mining boom, this survey reveals that the population is not ready to sacrifice its health and the environment on the altar of the economy." - Marc Nantel, Abitibi-Témiscamingue Mining Watch Group
"The results of the survey are unequivocal and not surprising. Citizens today reject the logic of economics before life. They no longer accept being sacrificed to the interests of a delinquent industry that has the means to do things differently." - Véronique Lalande, Port of Quebec Citizen Watch Initiative
"The survey clearly shows that the public does not trust the industry and the current government measures. Governments must quickly take concrete action to protect our lakes, rivers, and ecologically valuable environments." - Rébecca Pétrin, Eau Secours
"The last few months have been marked by ongoing discussions on acceptable standards for air pollutants, whether it be nickel in Quebec City or arsenic in Rouyn-Noranda. This survey confirms that the calls being made for several years now by these communities resonates with all of Quebec. People have an appetite for political decisions that respect the health of everyone, humans, and ecosystems alike." - Dr. Claudel Pétrin-Desrosiers, Quebec Association of Physicians for the Environment
"Industry and governments rely heavily on so-called 'critical' and 'future' minerals to justify more mining. But we can't move forward with so-called 'future' minerals with dated laws and practices." - Ugo Lapointe, Coalition Quebec Meilleure Mine
"This survey shows that the public is demanding major reforms to ensure that the mining industry reduces its environmental footprint and protects affected populations." - Me Anne-Sophie Doré, Quebec Environmental Law Centre
"While the mining industry spends millions on advertising to promote a green image, this survey reveals that these public relations campaigns are not working. The public has a very different impression of the industry and wants to see concrete actions taken to reduce mining pollution." - Alice-Anne Simard, Nature Quebec
"We are losing five years off our life expectancy and we have a much higher chance of getting certain cancers than elsewhere in Quebec. What the population needs are not advertisements and millions of dollars of technical announcements to reduce pollutants emissions, but firm commitments to reach the same air quality standards as everywhere else in Quebec." - Nicole Desgagnés, Citizens Committee on Toxic Waste and Emissions (ARET) in Rouyn-Noranda
"In 2022, it is more than time to stop considering Quebec's natural environments as a simple reservoir of industrial resources to be exploited. To reserve large areas of unspoiled nature for our physical and spiritual well-being and that of our descendants is more than a necessity, it is an imperative." - Normand Ethier, SOS Grenville-sur-la-Rouge
"The government and the mining industry make a lot of noise about future minerals. But this issue is also about our future and we would like to have a say in it. For the moment, we are not being listened to by the government and we are afraid of becoming a sacrificed region. We have other plans for our beautiful territory. - David Pharand, Mayor of Duhamel
"Our citizens are very attached to our territory, dotted with exceptional lakes and rivers. We hear their message very clearly and we share it. Under the current government rules, our MRC is incompatible with mining activity." - Benoit Lauzon, Prefect of the MRC of Papineau
"All 21 municipalities in our region have now passed resolutions opposing the expansion of graphite mining projects in our territory. We are currently witnessing a proliferation of 'mining claims' and intensive drilling. Exploitation would take place by means of very large open-pit mines that would have a major impact on the environment. The risks of 'sustainable destruction' are numerous." - Louis St-Hilaire, Group for the Protection of the Lakes of the Petite Nation
"Polluting to create jobs is no longer socially acceptable. We must not underestimate the mining boom that is underway and is still to come – tied to American and European demand, particularly to supply batteries for electric vehicles. The population is no longer willing to sacrifice its health and the environment. We need a true ecologically transition." - Marc Fafard, SISUR and current president of the Sept-Îles VBO
"The mining industry is spending millions in advertising to paint its image green, but the paint isn't sticking. Beyond the advertising campaigns, the public is demanding concrete actions to reduce mining pollution." - Daniel Green, Society to Overcome Pollution
"Whether it is to supply minerals to the old or the new so-called 'green' economy, the population demands major reforms in the mining sector to truly reduce the industry's environmental footprint and protect the affected populations." - May Dagher, Coalition of Opponents to a Mining Project in Haute-Matawinie
"After the divine law, it's the Mining Law. Mining claims appear anywhere, by any means, regardless of the ecological value of the territory and without consulting the local populations. It is high time to bring this law – which dates back to the gold rushes of the 19th century – into the 21st century." - Richard Desjardins, Boreal Action
"Quebec and Canada must stop being a mining Wild West. The population is calling for major reforms to reduce the industry's environmental footprint, protect the health of the population, and require the consent of communities before engaging in any activity on their territory." - Me Rodrigue Turgeon, MiningWatch Canada and Coalition Quebec Meilleure Mine