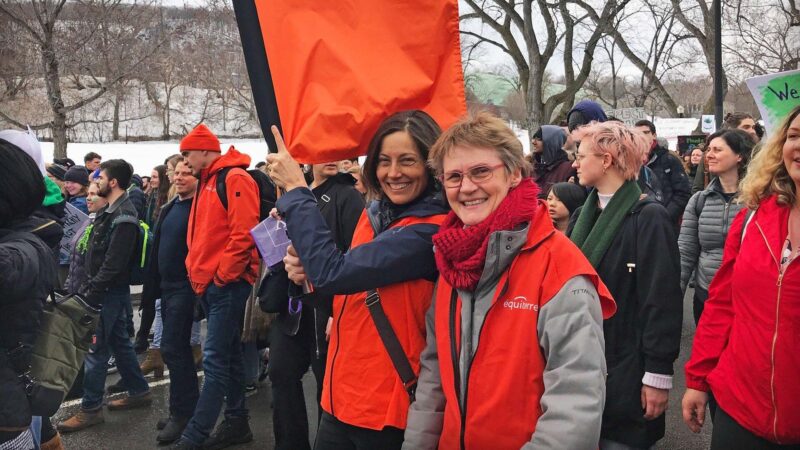 About us
Équiterre seeks to make the necessary collective transitions towards an equitable and environmentally sound future more tangible, accessible and inspiring.
Équiterre has been a reliable, credible and unifying voice on environmental issues since our creation in 1993. We encourage Canadians to rethink the systems in which we live.
Through research, support, education, mobilization and awareness building initiatives, Équiterre contributes to the emergence of solutions, the transformation of social norms and the adoption of public policies. This progress is helping to establish new principles for how we feed ourselves, how we get around and how we produce and consume, that are designed for our communities, respectful of our ecosystems, in line with social justice and of course, low in carbon.
Our work
Discover our initiatives
Our beginning
Earth Summit, Rio de Janeiro, 1992: Activists from around the world gathered to discuss solidarity and respect for the environment.
Several Quebec participants decided to create a citizens' group to propose concrete solutions to such problems as pollution, large scale industrialization, and the exploitation of workers in the South.
This is how Équiterre was born in 1993.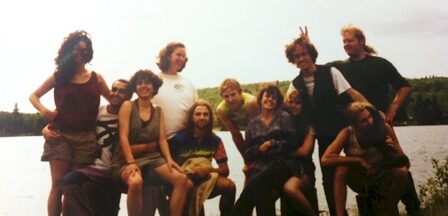 A strong voice that carries far
+600 annual media appearances
---
+750,000 annual views on our website
---
+3,500 annual participants in our events and webinars
---
+50 annual political engagements (commissions, public consultations, meetings with elected officials, etc.)
---
A committed community
Subscribe to our newsletter

+128K subscribers to our newsletter