Moving to a new home can be synonymous with stress, exhaustion and running around – to the point that we sometimes lose sight of our environmental convictions in the process. And yet, a little advance planning is all we need to make our move less impactful on the planet.
So we thought we'd offer you some tips to help you plan your move!
Before the move

It's time for a major housecleaning

Before packing everything into boxes, take the time to sort through all your stuff. Here are some best practices to minimize what you'll have to throw away:
Boxes
Get your boxes from a friend or from your local supermarket, SAQ, convenience store or pharmacy. If you do this early enough, you can get a nice haul!

A number of businesses offer a reusable box rental service for your move. They deliver the boxes before moving day and come pick them back up afterwards! In addition to being sturdier than cardboard boxes, they're way easier and faster to stack and transport on moving day.

Instead of buying materials such as foam, newspaper or bubble wrap to protect your goods, use what you have on hand: bath towels, dish cloths, drapes or clothes do a great job protecting your fragile items, in addition to keeping them clean.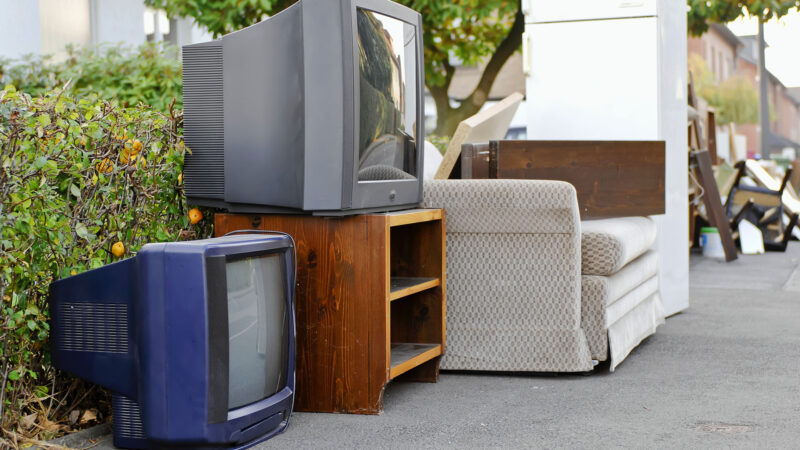 Moving day
Transportation
Try renting a large truck to avoid multiple trips;
If you're moving less than 10 km away, some companies offer an alternative to moving trucks: a bicycle move. Not only will this have a smaller environmental impact than a conventional move, but it will also save you money. What a practical and fun way to make your move a memorable experience for you and the friends helping you!
Proper hydration is important, and with a little planning you can avoid having to buy bottled water or juice. Ask the people helping you move to bring a reusable bottle or lend them yours.
You can also prepare your own thirst-quenching drinks, like homemade iced coffee, ice tea scented with local aromatic herbs, kefir water or lemonade. Take some frozen (or fresh local) berries, citrus juice and mint, add some maple syrup and presto, you're done!
Make an organic or locally sourced lunch in advance, or preferably a cold meal (salad, sandwiches, cheese and pâtés) that requires less energy to prepare and avoids even more heat in your kitchen on an already hot day. That way your helpers will only remember those tasty treats instead of the fridge they have to haul up two flights of stairs!
Say no to single-use plastic cutlery or packaging. Bring along a cooler and some dishes from your camping gear. If you stop for food at a take-out place, make sure you bring a reusable plate.
Your new home
Does your new crib need a thorough cleaning or some TLC?
If you own your new home:
Choose a water efficient toilet and a low-flow shower head and faucets;

To improve the air quality and reduce the risk of mold, install an energy-efficient ventilation system;

In the kitchen, go with cupboards and countertops made from sustainable materials like FCS-certified wood and natural stone. For ideas, check out the Green options handbook produced by the Association provinciale des constructeurs d'habitation du Québec (APCHQ).
Also, take advantage of your move to improve your new living environment's energy performance.
Make sure your doors and windows are properly insulated, and seal undesirable air leaks to make your new home more comfortable and energy efficient;

For some other handy tips, see our Energy efficiency guide.
Have a great green move! The planet will thank you for it, because it doesn't have any more room for waste.