Starting this month, five Quebec schools will begin receiving customized support from Équiterre to introduce more local food in their establishment. This two-year program comes courtesy of the 2022 Farm to School Canada Grant, which they are receiving alongside 28 other Canadian schools.
The grant program seeks to encourage more students to grow, buy, harvest, prepare, serve, study and eat local food while strengthening existing ties among the school, community and food system. Under the program, schools can receive up to $10,000 to meet this objective.


Celebrating food system diversity

This is the fourth edition of the Farm to Cafeteria Canada (F2CC) grants. Founded in 2016, the program has expanded across the country. As of 2022, there are now 33 schools in nine provinces and one territory receiving the grants.
F2CC's aim is to help schools develop community projects that reflect and celebrate our country's diverse food systems.
"It is an important and exciting time for school food in Canada, and it is our privilege to be working with these schools to transform how food is experienced, learned and celebrated in their school communities." (F2CC)



Working together for more sustainable food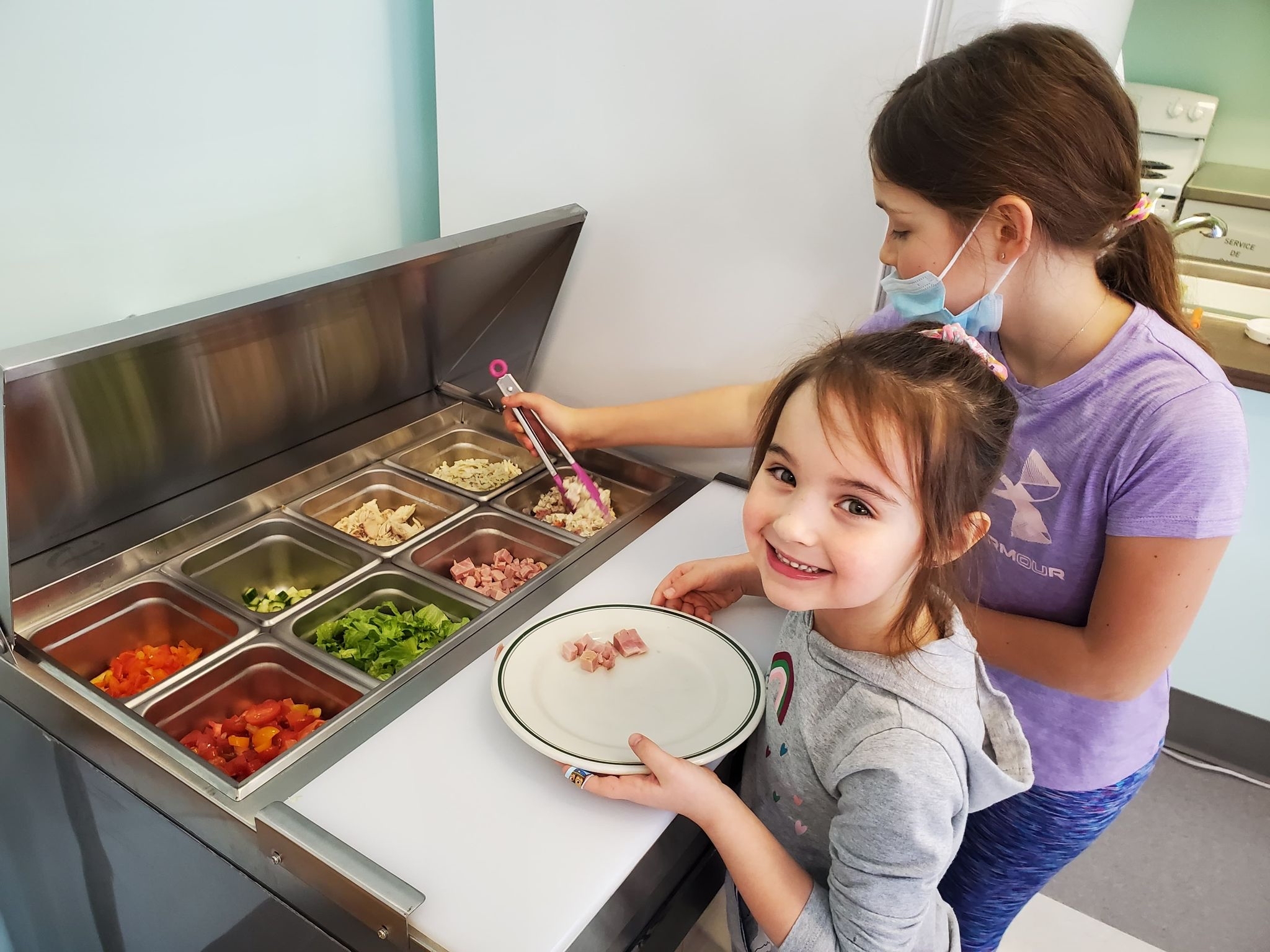 The five Quebec schools awarded the grants were chosen by the selection committee for their innovative food vision and their local initiatives. They stand apart for their purchasing habits with local food producers and their experience operating a community garden. These schools are well placed to offer their students an even stronger supply of healthy, local and environmentally responsible food.
École De la Mosaïque, Jonquière, Saguenay - Lac-Saint-Jean

Already in the habit of buying local food products, De la Mosaïque elementary school will be setting up a salad bar to offer more fresh produce from surrounding farms. Students will be able to choose from a variety of healthy foods, including fruits, vegetables, grains and a choice of proteins. The salad bar will also include food harvested from the school garden. Students will be encouraged to help develop menus, prepare meals and promote the project, making for a fun and educational food experience
École La Passerelle, Val-des-Sources, Estrie

With its garden planters already in place, La Passerelle elementary school will be setting up a salad bar supplied by its own garden and neighbouring vegetable farms. Students will be involved in developing the menus and will take part in twice-monthly culinary workshops incorporating such subjects as science, math and French. The school will also develop a program for low-income families allowing them to benefit from the salad bar.
École Saint-Jean, Granby, Estrie

Along with its existing projects, including an educational garden, seed germination by students and a partnership with a municipal organic greenhouse grower, Saint-Jean elementary school will soon be adding a salad bar. This food station will offer a variety of items, including yogurt, fruit and granola, smoothies, sandwiches, hearty soups or poke bowls, and a variety of healthy snacks. All of these food items will be locally sourced.
Chateauguay Valley Regional High School, Ormstown, Montérégie

To diversify its cafeteria offerings and serve its students healthy food at affordable prices, Chateauguay Valley Regional High School will call on its chef to create a school garden and expand existing partnerships with regional growers. Also, students will take part in the project to discover and gain new insight into the earth's bounties. Night classes will also be developed to teach families and the community at large how to cook local food and help them share knowledge among themselves.
Philemon Wright High School, Gatineau, Outaouais

Supplied by local farms and its own garden, Philemon Wright High School will develop cooking classes where students will learn how to prepare menus using local ingredients. Once the meals are prepared, students and teachers will chow down together! From 15 to 30 students will gather several times a year to take part in this fun, educational program.
Customized support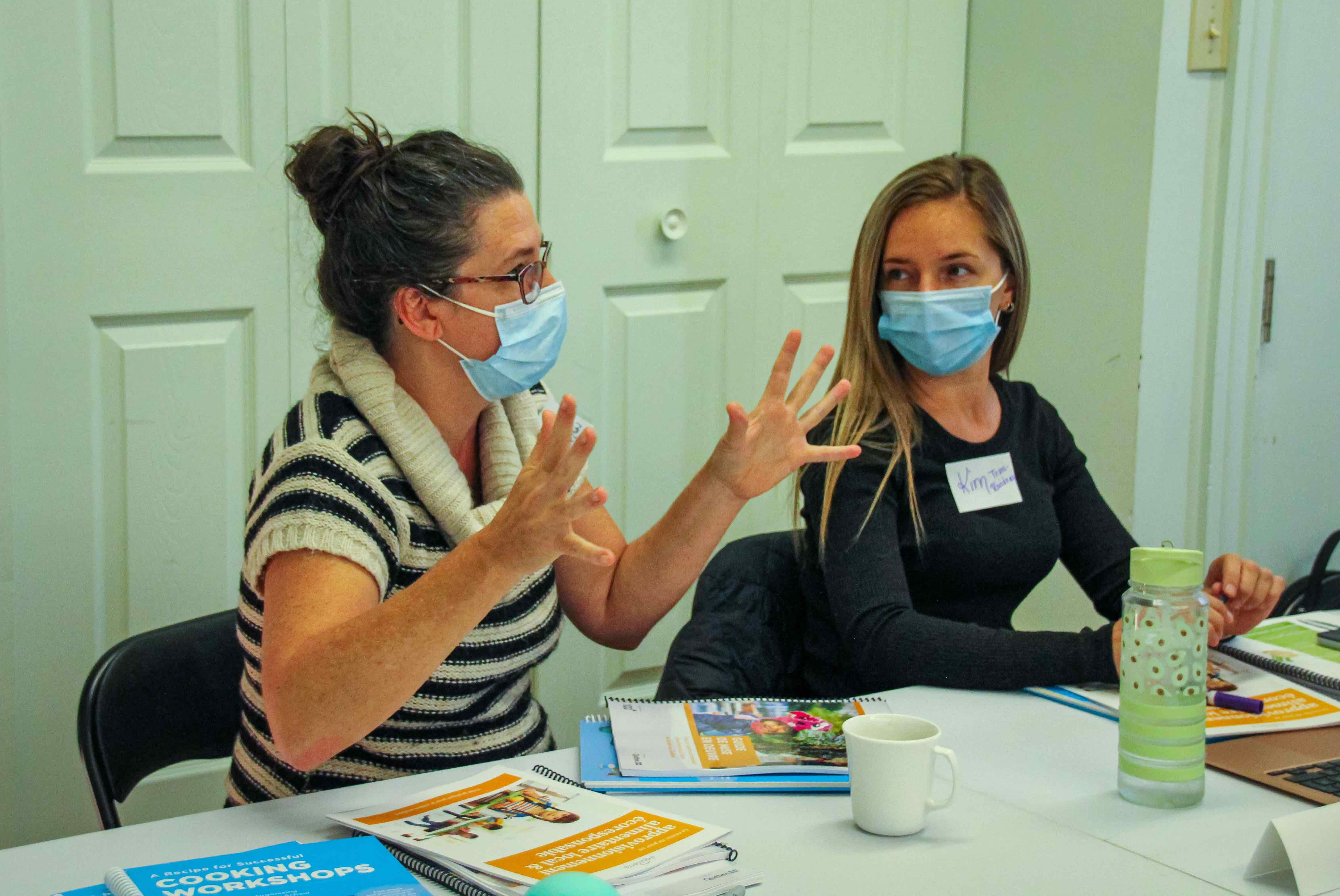 The Farm to School project is being coordinated and implemented in Quebec by Équiterre. The team is organizing various meetings and equipping the grant-recipient schools to carry out their project step by step:

To be notified of new calls for projects to fund your Farm to School initiatives and receive support from Équiterre, register on the distribution list.
De la ferme à l'école Québec is supported and implemented by Équiterre, in collaboration with Farm to Cafeteria Canada (F2CC). The project is made possible through the financial support of the Whole Kids Foundation (WKF).