Several times a year, Équiterre shines a light on one of its honourary members--people who have distinguished themselves by their bold actions to raise awareness and address environmental issues.

Our goal is to inspire you and show you that each and every one of us can make an incredible difference by using whatever means we have at our disposal. Karel has been a member of the greater Équiterre community for over 30 years (even before we were called Équiterre!). Last April, our team recognized his work in the environmental movement by naming him an Honourary Member.
His initial inspiration was a university course
It was after taking a course in international environmental law at Université Laval that Karel was prompted to pursue a career in environment. Only a few years later during a visit to the North Pole, when Karel saw that the Northwest Passage had become ice-free four decades sooner than expected, he became fully aware of the threat posed by climate change.
Since then, Karel has put his skills as a communicator and his passion for politics to good use in support of the environmental movement. He has a long history of activism with various organizations, including his role as Director General of the David Suzuki Foundation for Quebec and the Atlantic region and as Board Chair of Climate Reality Canada. He is the author of Une voix pour la Terre (Boréal, 2012), and co-author of Ne renonçons à rien (Lux, 2017), which he co-wrote with the collective Faut qu'on se parle. He is currently President and CEO of the Foundation of Greater Montreal.
Battling eco-anxiety through action
30 years of environmental activism does not make us immune to eco-anxiety. In 2021, Karel was humble enough to speak publicly about his personal experience. He will soon be publishing Lettre à un.e jeune écologiste, a book that tackles eco-anxiety and the difficulty of carrying the world's future on your shoulders head-on. His work provides a clear and positive message to younger generations who are fighting for more radical change in our society.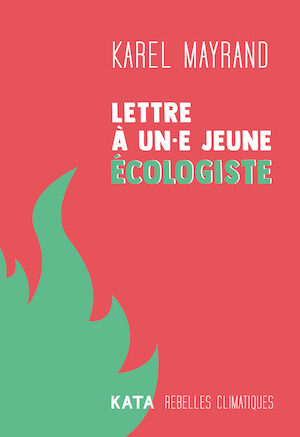 A message from Karel:
" Yes we can! Let's not forget that our world was created entirely by humans and that tomorrow's world has not yet been invented. We have the power to create the future."