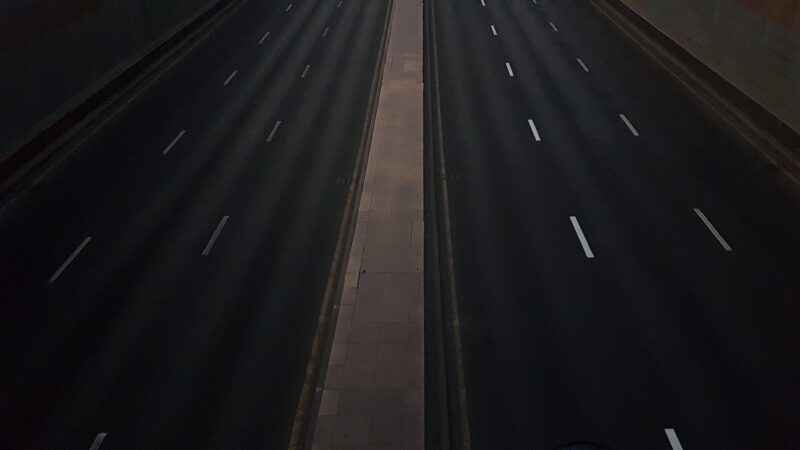 Ongoing
We must say NO the the 3rd Link!
An unnecessary highway project that would have a devastating environmental impact.
If we don't take action on a massive scale, the 3rd Link project between Lévis and Quebec City could become reality.
While scientists are urging us to reduce our impact on the environment and the climate, it is inconceivable that we invest billions of public dollars in a highway development project for which the need has not been demonstrated.
More concrete
Increased road capacity
Unjustified expenses
Loss of agricultural land
There are many reasons to for us to stand together against this project!
Notre Rapport
Le gouvernement Legault ne prévoyait pas la complétion du processus d'évaluation environnementale et du dossier d'affaires du projet avant 2025. Par ailleurs, le Bureau d'audiences publiques sur l'environnement (BAPE) ne sera interpellé qu'à partir de 2023. En l'absence d'analyse d'impact environnemental ou de simple étude environnementale, Équiterre, en collaboration avec le Pôle intégré de recherche – Environnement, Santé et Société (PIRESS), a développé le premier test climat qui évalue la compatibilité environnementale du projet du 3eme Lien avec les impératifs de la transition écologique. Le 3eme Lien a échoué à ce test climatique qui se présente comme un outil d'aide à la décision dans le contexte de crise environnementale et climatique.
pdf  - 5.85 mb Test Climat sur le 3ème Lien - Rapport

See document
« L'analyse est claire : le troisième lien ne passe pas le test de la transition écologique. Il ne devrait pas aller de l'avant si l'on souhaite agir en bon gestionnaire et avec cohérence dans la lutte contre la crise climatique »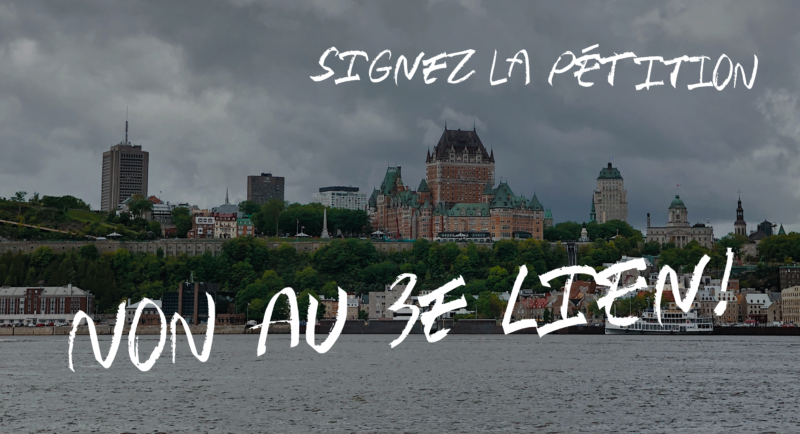 The opportunity
The 3rd Link project simply must not be built.
The government will have no choice but to back down in the face of our massive citizen mobilization against the project.
Add your voice to ours and show your opposition to the 3rd Link.
Step

2

Sign the petition

Join the over 50,000 people who have already signed the petition against the 3rd Link.

Step

3

Share the campaign
What is the 3rd Link project?

The 3rd Link is a highway tunnel project that would link Lévis and Québec City via a tunnel under the St. Lawrence River, east of two existing bridges.

Why oppose the 3rd Link project?

Équiterre is against the construction of the 3rd Link project for many reasons. It is a waste of public funds, an unjustified infrastructure project and a threat to the environment and land use planning. For more details on these arguments, visit the 

Coalition Non au 3e lien

 website.

Can we really block the 3rd Link project?

Yes! The project is far from being built and the government has not yet taken all the steps to make it a reality.
Other initiatives that might interest you