Fashion industry: lifting the veil
The fashion industry is good at making us feel the need to follow the latest trends and refresh our wardrobe several times a season. Some brands put out as many collections as there are weeks in the year! However, the hidden story behind the manufacture of our clothing is troubling indeed: precarious working conditions, pollution, excessive water consumption, use of chemicals, etc. Moreover, the textile industry is one of the planet's largest emitters of greenhouse gas (GHG), accounting for some 10% of global emissions – more than those of the international aviation and marine transportation sectors combined!

What you can do
To limit the myriad negative impacts of this industry and ensure that resources are not wasted in the manufacture of textiles, each of us can consume less and consume better.
👖👕 Did you know?
On average, each Quebecer buys 40 kg of new garments a year. Once they fall out of use – often very quickly – 48% of these garments are thrown out, and only 6% recycled. The amount of clothing disposed of has nearly doubled since 2011, hence the importance of rethinking our clothing consumption and the ways we dispose of our clothing.
Reduce
The first step in consuming less is to simply limit your purchases. Buying fewer clothes is the best way to reduce the negative impacts of your wardrobe.
To reduce your clothing consumption, simply ask yourself "do I really need this?" before buying the latest fashion item. Most of the time, the answer is no! Surely you already have what you need in your drawers. In fact, 80% of our clothes are used less than once a year. Globally, the number of times an article of clothing is worn went from 200 to 120 between 2002 and 2016! The more often a garment is worn, the more the impacts of its manufacture are mitigated.

80 %

of our clothing is used less than once a year.
Unsubscribing from newsletters and social media accounts run by large fast-fashion companies can help you resist the temptation to buy a garment you don't really need. The influence exercised by advertising is no small thing!
Repair
If one of your garments is torn or ripped, instead of buying a new one how about having it mended! A visit to a seamstress or a repair workshop can often give new life to a cherished article of clothing.

Reuse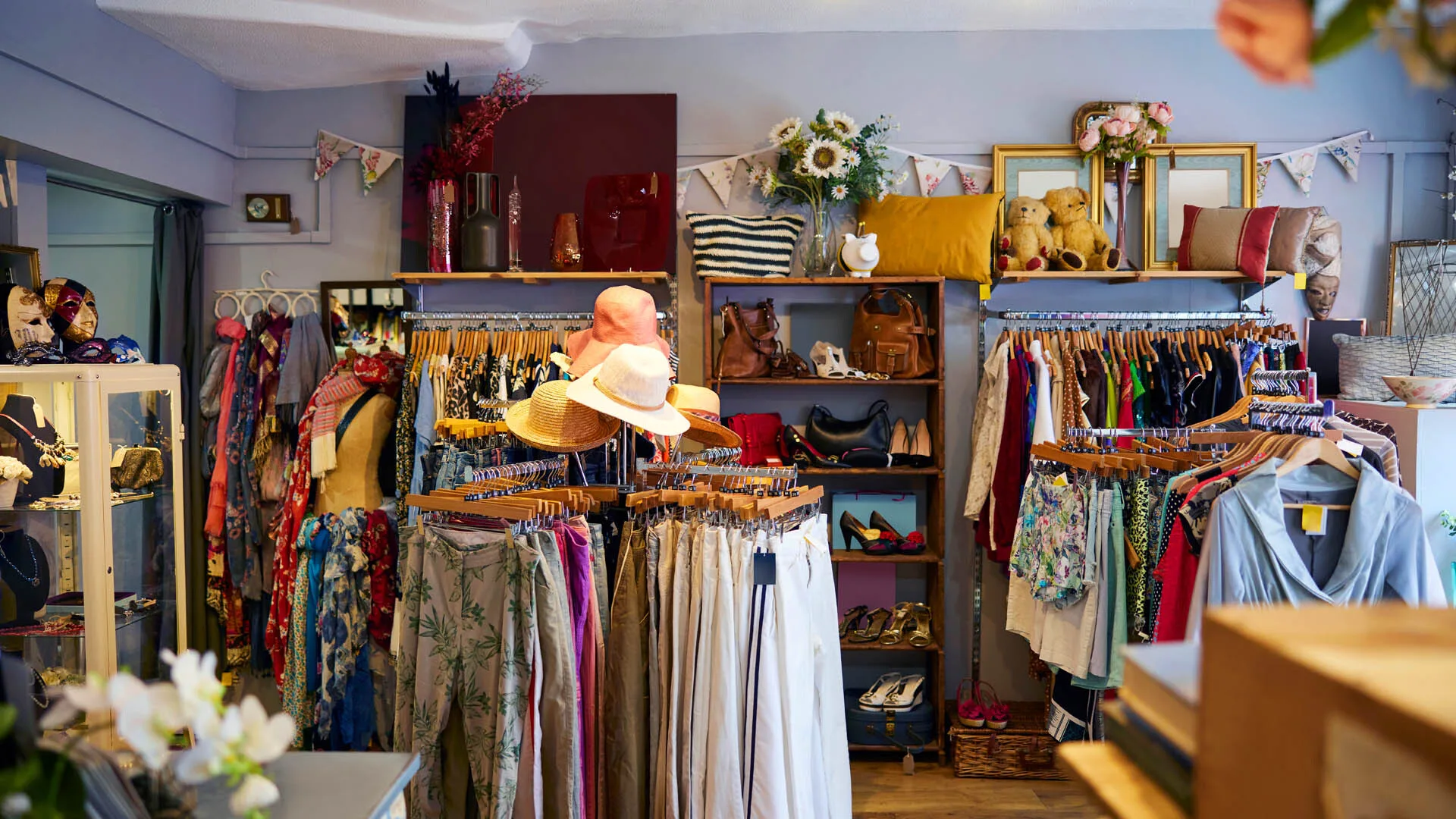 Sometimes you do need to buy clothes, of course. In such cases, consider the second-hand option. This sector has really taken off in recent years. Thrift shops are full of inexpensive used clothing, and are a great way to give new life to garments you're no longer wearing. The golden rule is to offer items for resale that are in good condition – items that you'd feel comfortable giving to a friend or loved one. According to Renaissance, half of the items they receive are not in good condition!
There are also a number of easy-to-use resale platforms and apps. According to the Kijiji Index 2019 on trends in the second-hand economy, the most popular category remains clothing, shoes and accessories. So you're sure to find what you're looking for!
Also consider clothing swaps or loans within your circle of friends!

Make ethical, sustainable choices
If you decide to buy new clothes, first consider how long they will last and learn about the conditions in which they were produced. Choose materials whose manufacture requires fewer resources and generates less pollution. Buy clothes that are made to last! Our Responsible clothing guide can help you identify which materials are the most environmentally responsible.

Repurpose, don't throw away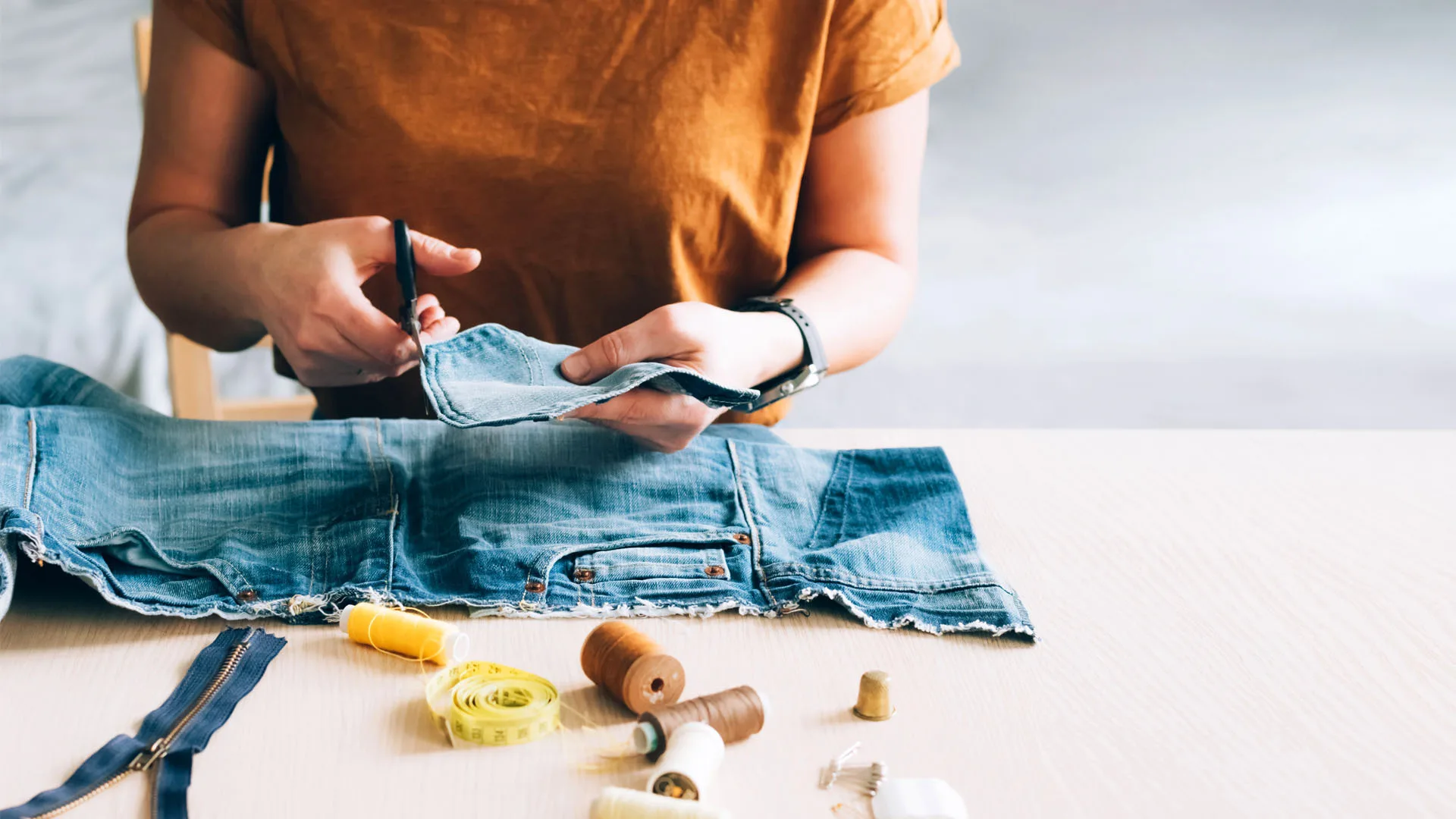 For clothes in poor condition that are beyond mending, repurposing lets you avoid throwing them out and allows you to make maximum use of the resources that went into their manufacture. Repurposing an article of clothing gives it a new life in a different form.
For example, a number of items can easily be transformed into kitchen cloths. A sweater that no longer fits but that you still like can become the centrepiece of a cushion cover. You can make scrunchie-type elastic hair ties out of torn leggings. Pants can be repurposed into shorts… There really is no limit to what you can do!
Tip 🧵
Watch tutorials on YouTube and search websites like Pinterest for all sorts of creative ideas!
Clothing rentals
Clothing rentals offer a solution to overconsumption that is slowly gaining in popularity. Be it for a special evening or to complement your wardrobe, a number of Quebec businesses offer this type of service: La petite robe noire, Atelier privé, Belly & Belly (maternity clothes), Moores, Chic Marie or Station service.