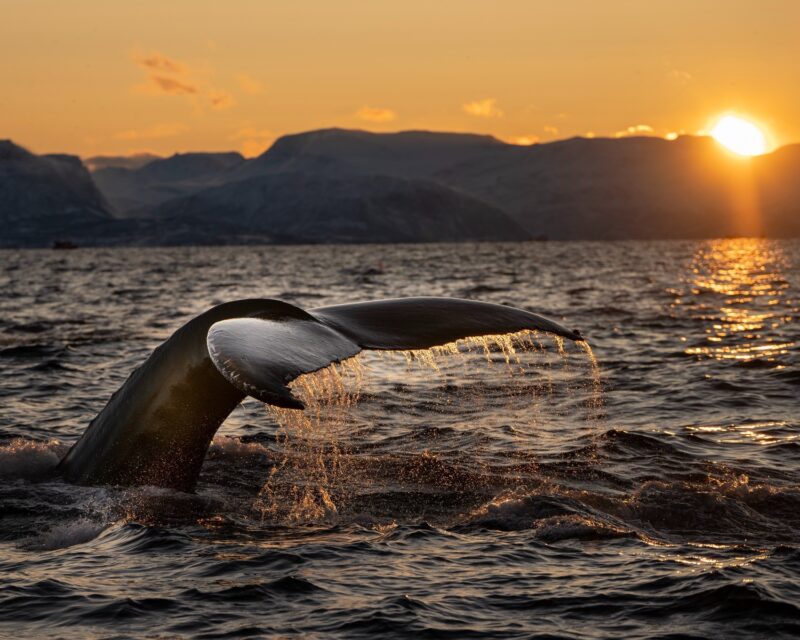 Ongoing
We must say NO to Bay du Nord!
A threat to biodiversity and climate
The campaign
Bay du Nord is an offshore oil development mega-project, which would be located off the coast of Newfoundland and Labrador. Owned by the Norwegian company Equinor, the project received federal government approval in April 2022, despite its horrendous impacts on the climate and biodiversity.
Fortunately, all is not lost! We've seen that these types of projects can be stopped. In 2020, Equinor decided to shelve an oil project it had been planning in Australia, because of strong grassroots mobilization against it.
We must continue to put pressure on the federal government to reverse its decision and get Equinor to abandon the Bay du Nord project.

Did you know:
There's a 16% chance that an extremely large oil spill would occur with the Bay du Nord project;

If a spill were to occur, Equinor estimates that it would take anywhere from 18 to 36 days to cap one of the site's wells and up to 115 days to install a relief well;

Fisheries and Oceans Canada "did not have sufficient information to conduct an ecosystem assessment of the impact study provided by Equinor";

Offshore oil and gas activities in the Atlantic provinces pose a significant threat to marine ecosystems;

The Bay du Nord project is expected to produce 300 million to 1 billion barrels of oil.
Take action
The federal government claims to want to protect biodiversity, but it has approved Equinor's Bay du Nord drilling project, with a 16% spill risk which could damage marine habitat.
Step

1

Send the proposed email to the federal government

Step

2

Share on social media
Webinar
As part of COP15, Sierra Club Canada, Équiterre and the Council of Canadians held this conference to hear various speakers from international NGOs discuss the risks to marine ecosystems from Equinor's oil projects and how , by various means, we can prevent these from seeing the light of day.
Historique 
2022
Mai
Équiterre et Sierra Club poursuivent le gouvernement fédéral
Équiterre et la Fondation Sierra Club Canada contestent la décision du ministre de l'Environnement et du Changement climatique, Steven Guilbeault, d'approuver le projet Bay du Nord d'Equinor.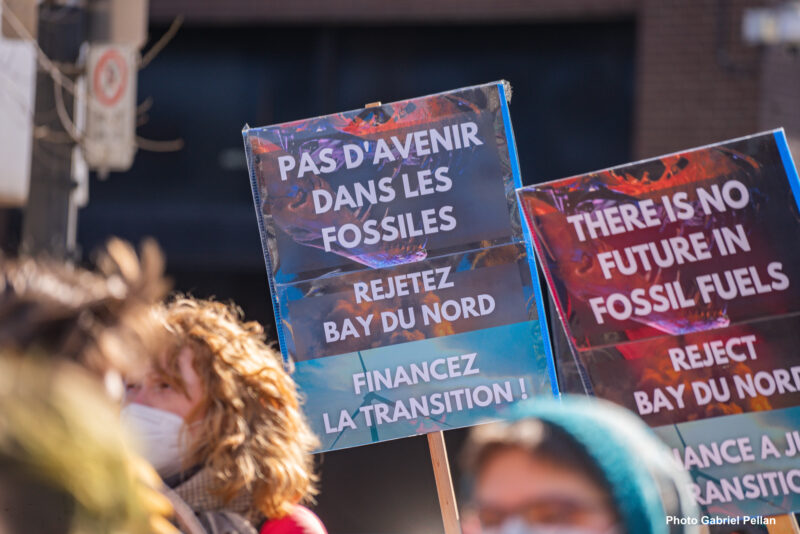 What is the Bay du Nord project?

Bay du Nord is a mega offshore oil project (by the Norwegian company Equinor) that could be built off the coast of Newfoundland and Labrador, if we do not stop it.




Why target the Environment Minister?

The Minister had the power to reject this project and the government has a duty to create the winning conditions for a just transition so that communities in Newfoundland and Labrador and across the country can build a more prosperous and healthier future.

Giving the green light to Bay du Nord will delay the transition and lock economic development in Newfoundland and Labrador communities into fossil fuel development. The decision ignores the warnings of scientists and is inconsistent with our domestic and international obligations and our moral duty to present and future generations.

In addition, Minister Guilbeault insists that Bay du Nord will have to meet 137 conditions, including a condition that the project will produce zero greenhouse gas emissions by 2050. This target does not take into account the massive greenhouse gas emissions that the project will generate downstream - all the pollution that will be caused after extraction (which generates 90% of the polluting emissions). Furthermore, some of the conditions mentioned by the Minister were in fact preconditions for the decision to be made.




Can we really stop the Bay du Nord project?

Absolutely! We've chosen to go the way of the courts, but there are other ways to take action. Our government and our elected officials are sensitive to the opinion of their voters. Your actions make a real difference: every email, every call, every mention on social media is part of a larger movement to challenge our leaders.

The environmental movement managed to block other oil projects in Canada. Our tenacity and strength in numbers has made many victories possible.

If they don't hear from you, they will hear from the oil lobby, which doesn't hesitate to try to influence the government in order to increase its production and profits.

Make your voice heard.



To bust some myths about Bay du Nord:

Though the fossil industry and some politicians may say otherwise, Bay du Nord is absolutely not a solution to the energy challenges in Europe caused by the war in Ukraine.




If Bay du Nord goes forward, possible production would only start in six years, well after the deployment of renewable alternatives in Europe. European countries have already understood that to reduce their vulnerability, they must stop relying on hydrocarbons. They are therefore proposing to accelerate the energy transition rather than shift their fossil fuel supply.

The UN Secretary General has warned Western countries not to race to increase oil production, noting how it would jeopardize global climate targets for reducing greenhouse gas emissions and exacerbate global warming.


Other initiatives that might interest you