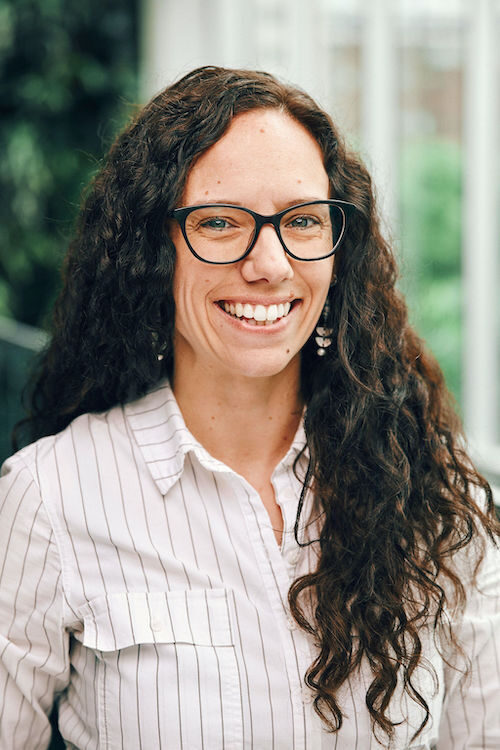 Carole-Anne Lapierre
Analyst, Agriculture and Food Systems
Working for the common good and working in accordance with my values has always been a must for me, a kind of quest, from one job to another. Équiterre had been on my radar for quite some time (shhh don't say it, I'd look like a groupie!) and when the right opportunity presented itself, I was lucky enough to be able to join this group of great humans and contribute to this essential mission.
From the age of 4, Carole-Anne was interested in the environment, in nature, and spent the next 14 years saying that she was going to be a veterinarian and a farmer. The little girl that she was had seen right, since agronomy is rather in the same line! With a double bachelor's degree in International Relations and International Law from UQAM and Agro-Environmental Sciences from McGill, she is a member of the Ordre des agronomes since 2012. It was during an internship with Québec Sans Frontières in Bolivia that she developed the desire to work in food security with communities, and it is by becoming an agronomist that she was able to realize this dream. However, her first contact with agriculture was at the age of 11, when she started horseback riding.
Her career path then led Carole-Anne to work in field crops, in ornamental horticulture (in R&D), to work on organic farms, before turning to urban agriculture in 2017. This specialization broadened her horizons to include social entrepreneurship, community development and a food system approach, a great complement to her agronomic training. It is with all these experiences and awareness that she wants to contribute to meeting the challenges facing agriculture and the food system in the context of the current climate, environmental, economic and social crises.
The achievement she is most proud of is having founded the Société d'agriculture urbaine de Longueuil and having had the courage to run for office during the 2021 municipal election campaign. But on a daily basis, she is the mother of Amélia and Lily-Maude, her two potential gardeners!
Her daily joys are dancing, a latte, walking in the forest, a good book, a deep discussion, and the laughter of people she loves!
Other members
Government Relations
Food