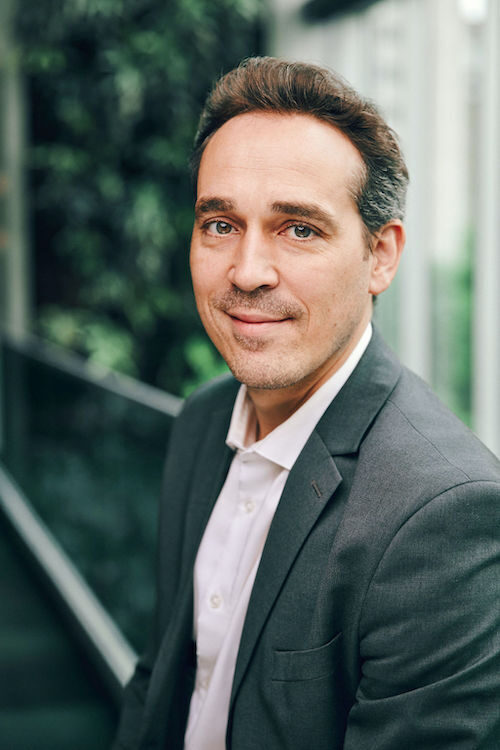 Director, Government Relations
By Marc-André Viau, Équiterre's Director of Government Relations
It was a striking scene: the head of our government cheerfully posing at a press conference next to an enormous all-electric Hummer. In the background, on the PowerPoint presentation, it said "En route vers la transition énergétique" (Towards the energy transition).
To great fanfare, Premier François Legault recently announced his "Energy Transition Valley." He claimed that the Centre-du-Québec region is where we will be building the economy of tomorrow, an economy that will fuel new jobs in the long-awaited and hoped-for green technology sector, helping to decarbonize our lifestyles and fight the climate crisis that has been hammering Quebec with extreme weather events in recent weeks.
But this economic postcard isn't quite in harmony with the land on which it seeks to impose itself.
This dissonance is due in large part to the government's lack of a vision for the future, not only in terms of economic and social development but also in terms of land use and urban planning. Because electrification is just one tool among many in the ecological transition, it's not an end in itself. The government unfortunately does not share this perspective.

It's presenting this project as a driver of the energy transition, but if we look at what it's being used for, is this simply a strategy to attract capital and to avoid missing out on a trendy investment opportunity (producing batteries and extracting critical minerals, without regard for their eventual use)?
Not everything on the podium
This electrification puzzle is missing a number of pieces. What should be electrified? Why? And how should it be done? These questions are not being asked or addressed. We are simply transposing and projecting current habits into an all-electric world.

And so it was that, during the government's press conference, the large military Hummer, that has been domesticated and styled to give it an urban appearance, loomed large over the Premier standing beside it on the podium. But kids on the way to school, seniors, cyclists and people with reduced mobility won't be on a podium when they come face-to-face with this oversized truck, proudly powered by locally sourced minerals. They may perhaps be able to avoid the worst by following the helpful instructions of the police, but it will be hard for them to establish eye contact with a Hummer driver who can't easily see what is right in front of the bumper.

This truck is an aberration. Marketed for its ability to traverse rivers and climb mountains, even though it will probably spend most of its time parked in a garage or stuck in traffic - traffic made worse by all these large and heavy vehicles, creating more calls to build more roads and highways. Oh, and not to forget the need to fix potholes so as not to damage their large, fragile wheels.

The government could have opted to have the Premier make the announcement beside a "smaller" vehicle, but unfortunately, the other batteries produced for this project will be for the Chevrolet Silverado and the Cadillac Lyriq—an oversized pickup truck and a large luxury SUV costing more than $75,000.

It seems that we're playing along with the car manufacturers, as they withdraw small cars from the market and replace them with large vehicles that bring in higher profits. Comfort and technological gadgets are taking precedence over mobility, safety, land use planning and food autonomy. In short, vehicles are more important than the quality of the living environments in which they operate.

Furthermore, the batteries used to power these vehicles will be manufactured in part on farmland that has been rezoned in order to make space for battery production factories. There seems to be no hesitation to prioritize fueling trucks before feeding Quebecers, depriving us of the potential of our nourishing agricultural soils, which will be paved over to build these factories. A funny choice.
On the minister's desk
Consultations on Quebec's energy future began recently, launched by Pierre Fitzgibbon, Quebec's Minister of Economy, Innovation and Energy. They began with a working day with experts and then an online public consultation was opened. The questionnaire for the general public dives deeper than we had anticipated into energy consumption issues, and that's good. However, the government's focus is quite technical, seeking to understand which sectors should be prioritized for electrification, how to improve the power supply, what the pricing mechanisms should be, and what roles Hydro-Québec and the Régie de l'énergie will have in all this.

But beyond the mechanics of producing and distributing electricity to meet the needs of residential and industrial consumers, and beyond reaching our GHG reduction targets, we need to ask what we, as a society, are building with our renewable energy?

Quebec's energy needs should not be defined solely by the number of industrial projects piling up on Minister Fitzgibbon's desk, but first and foremost by a reflection on land use, mobility and housing. What's the point of defining new government policy directions on land use planning if the dice are loaded?

Our current vision of the energy transition is that of a driver comfortably seated behind the wheel of his Hummer, who sees what is happening on the horizon but nothing of what is happening right in front of him. We're sleepwalking through the Valley of the Hummers, from which we will emerge only at midnight, to start the dishwasher.