Planning to hit the road to visit some friends or to explore a new part of Quebec? Contrary to what you may have heard, it's totally feasible with an electric car, because of the many public charging stations located throughout the province.
Here's how to find and use these stations along your way.
A network of public charging stations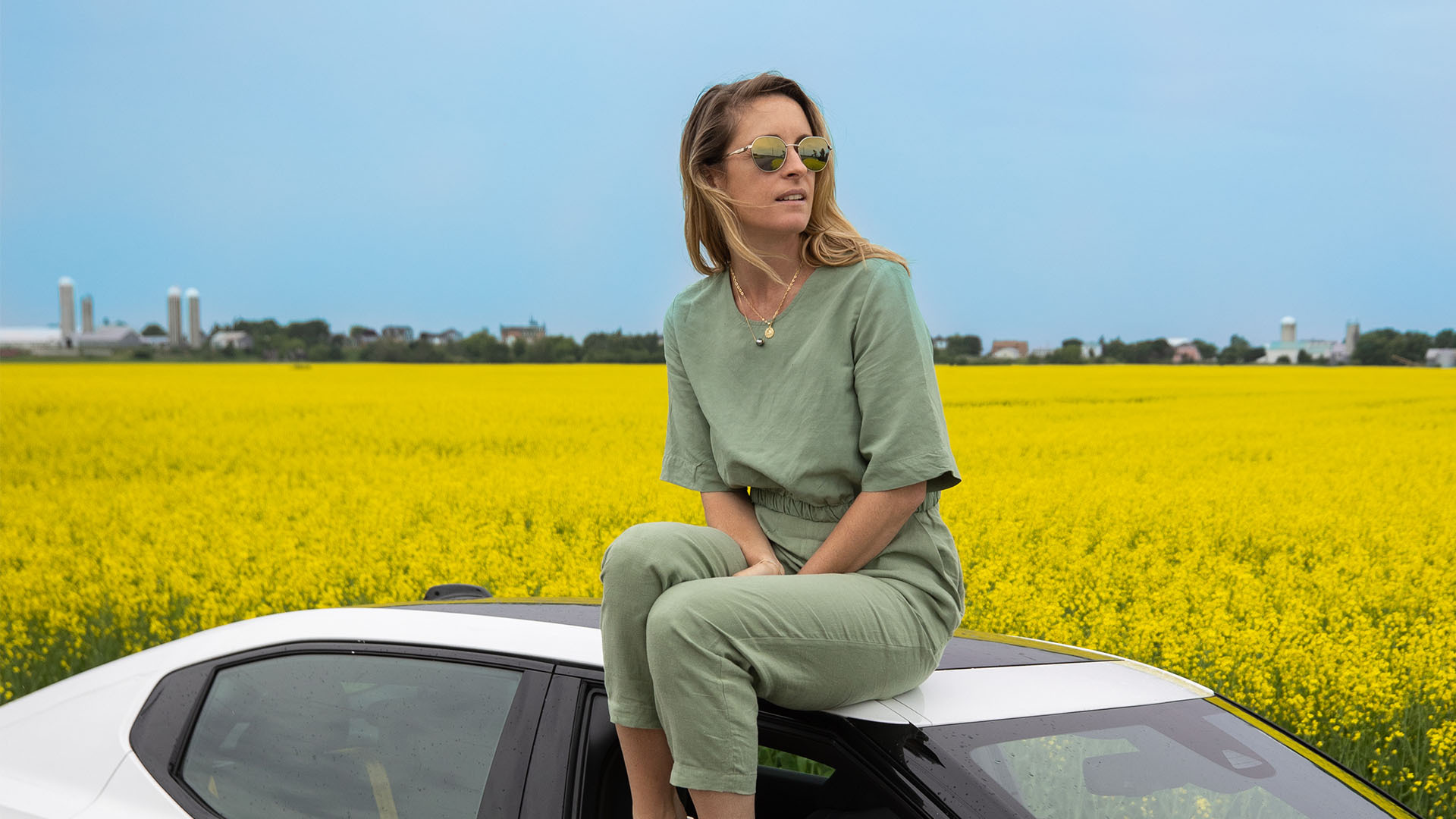 Today, it's very easy to travel pretty much anywhere in Quebec in an electric vehicle (EV), thanks to a public network of over 7,800 charging stations. These stations can be found in all sorts of locations near stores and services, and along major road arteries.
When charging your vehicle on the road, it makes sense to plan your stops according to your charging needs. Stopping for a hike, visiting a tourist attraction, having a meal at a restaurant or staying at a hotel are all perfect opportunities to recharge your EV.
Finding a public station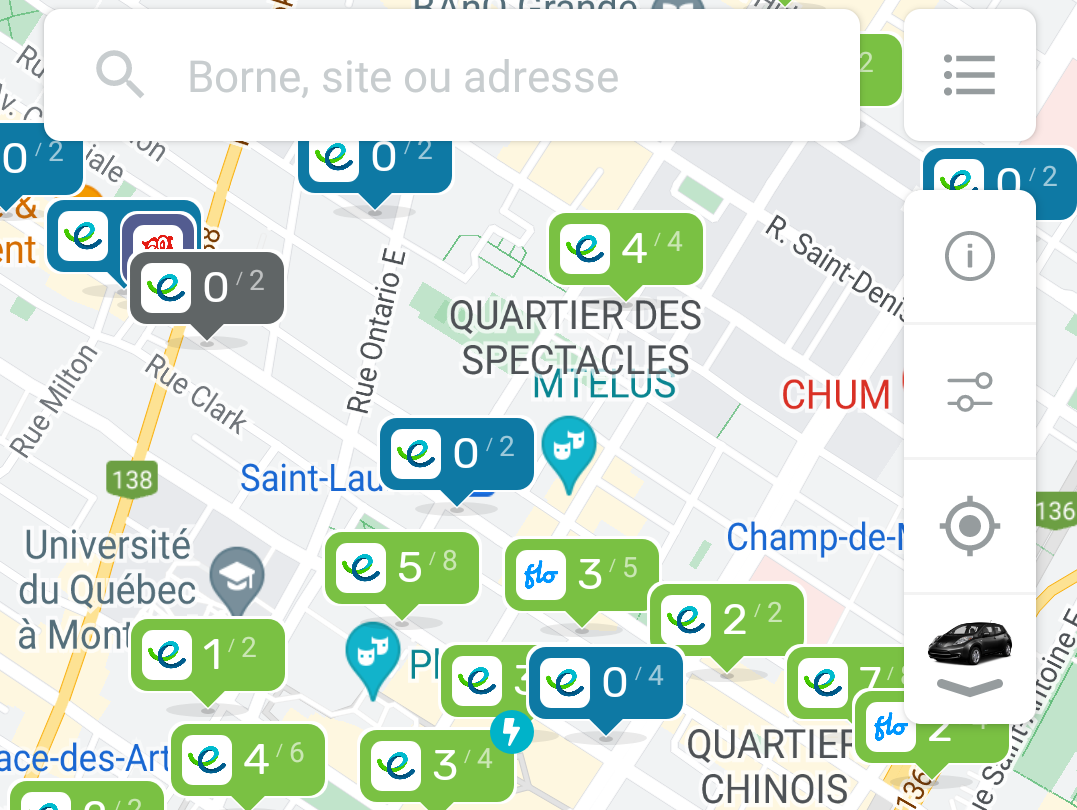 To find charging stations, EV motorists can use one of several mobile apps, including the one offered by Electric Circuit.
These apps are very useful for locating stations, planning your trip and even checking the status of a station to see if it's available or in use.
Types of charging stations
Based on the nature of your trip, how many stops you're planning to make and your vehicle's compatibility, motorists can choose from three types of public stations: public 240V charging stations, DC fast charging stations (DCFC) and Tesla Superchargers:

Public 240 V charging stations

Public 240V stations are compatible with all plug-in vehicles. Usually good for a stop that's longer than an hour, these stations let you charge your EV while you go for a hike, go to a restaurant, visit a museum or catch a movie. Charging speed is 30-40 kilometres per charging hour, which is similar to home chargers. You can pay by session (between $0 and $10) or by the hour (between $0 and $3).
DC fast charging stations (DCFC)

Fast charging stations, also known as DCFCs, can only be used by electric vehicles equipped with a fast-charge port. They let you charge your EV quickly, usually in less than 30 minutes, before getting back on the road. Charging speed is 150-200 km per charging hour, and even up to 300 km for certain ultra-fast stations. However, only a few very recent car models can currently take full advantage of the ultra-fast stations. You can pay by the hour (between $7.31 and $35.79 depending on the charging speed).
Tesla Superchargers

These can only be used for Tesla models. A pilot project is underway in several countries to allow motorists to use them for other EV models. Like DCFCs, Superchargers provide a fast charge, boasting a charging speed of 300-400 km per hour. Prices vary depending on the car model and the chosen plan. Tesla owners can also use adapters to charge their vehicle with a DCFC.
Number of public charging stations in Quebec
Over 200 Tesla Superchargers
Operating a charging station
It's easy! All you need is a network member card (Electric Circuit, for example) or a dedicated app on your phone to have your payment charged to your credit card. To activate the charging station, simply swipe your member card or use the mobile app. This will automatically debit the charging fee from your account at the end of the charge.
Now you're ready to hit the road for an electric adventure!