Ongoing
Let's reverse the trend!
Join us in calling on Canada to better regulate advertising for gas-powered cars. Let's reverse the trend toward gas-guzzling, oversized vehicles on our roads.
The issues
Yet, despite the numerous impacts that gas-powered vehicles have on our environment, our health and our safety, there are no specific regulations in place to limit their promotion.
Automobile advertising in Canada is rampant, ranking at the top of digital advertising charts.* Consumers are constantly being exposed to ads for gas-powered vehicles, which are increasingly getting bigger and more energy-inefficient.

Tighter regulation on advertising would be a concrete solution, at no cost to citizens, to make automobile advertising practices more compatible with the fight against the climate crisis.
---
* 2018 data
En ce moment, le ministreFrançois-Philippe Champagne (FPC) prévoit une réforme de la loi sur la concurrence qui est ouverte aux avis en consultation. Le ministre doit profiter de la réforme actuellement en cours pour préparer les entreprises et le public à l'économie carboneutre de demain. Nous lui avons écrit à ce sujet.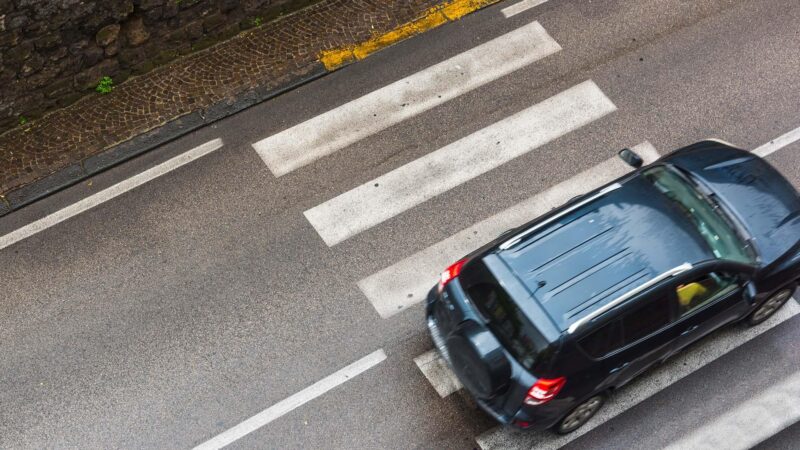 Step

2

View the illustrated summary of our report "The Rise of Light-Duty Trucks in Canada"

Step

3

Share on social media
FAQ
Why did you launch this petition to #ReverseTheTrend ?

Although Canada is behind on its greenhouse gas (GHG) emissions reduction and electrification targets, sales of sport utility vehicles (SUVs) and other light trucks are skyrocketing. Most sectors are trying to reduce their emissions, yet the transportation sector alone is responsible for 25% of Canada's GHG emissions. Emissions from light trucks increased 156% between 1990 and 2018.

Environmental protection has not yet been integrated into the legislative advertising framework in Canada, even though we know that it is bound to progress in response to societal issues. Good examples are road safety, speeding and tobacco regulations. In the meantime, large vehicles continue to dominate advertising: 79% of automotive advertising in Canada featured only or mostly light-duty trucks in Canadian newspapers and magazines in 2019 and 2020.



Our goals:


That the federal government commit to banning advertising for all internal combustion vehicles by 2025* and that they immediately tighten the regulatory framework for automobile advertising, with a focus on the heaviest and most energy-consuming vehicles;
Encourage the Canadian Broadcasting Corporation, as the public broadcaster, to stop broadcasting these ads; and
Raise awareness among consumers about the purchasing choices they make

Why is it called a 'light' duty truck, and still considered to be heavy and energy-consuming?

There is no formal definition or consensus across Canada around the description of the components used in our vehicles. Each jurisdiction defines vehicles for its own purposes. As a result, definitions used across jurisdictions range from weight, to physical characteristics, to use, to number of passengers. The most complete definition of a light-duty truck is found in the

Passenger Automobile and Light Truck Greenhouse Gas Emission Regulations

. 

Équiterre refers to this regulations' document in its communications. A light-duty truck is defined as a vehicle that:

(a) has four-wheel drive OR a gross vehicle weight rating of more than 2,722 kg and has at least four of the following characteristics (i) an approach angle of at least 28 degrees, (ii) a ramp angle of at least 14 degrees, (iii) an exit angle of at least 20 degrees, (iv) a functional clearance of at least 20 centimeters, (v) a ground clearance under the front and rear axles of at least 18 centimeters OR
(b) is designed to perform at least one of the following functions (i) carry more than ten persons, (ii) provide temporary shelter, (iii) carry goods on an open platform, (iv) provide more volume for the carriage of cargo than for the carriage of passengers, where the volume of an automobile sold with a seat in the second row is calculated with the seat installed, even if declared optional by the manufacturer, (v) permit the carriage of cargo when the seats are removed or retracted so as to create a flat cargo surface extending from the foremost point of installation of such seats to the bottom of the interior of the automobile.


Based on this definition, the light-duty truck category thus includes pickup trucks, vans and sport utility vehicles (SUVs). More information is available in the (French language) report "

Light Trucks: Definitions and Supply Trends

", chapter 3.

The automotive sector is one of the largest manufacturing sectors in Canada. What is your message to this industry?

The time has come for an inevitable transition. We can no longer continue to make gas-guzzling vehicles. We must recognize the rise of light-duty trucks as a climate issue, but also as a public safety and public health issue. We must then act accordingly.

Of course, a transformation doesn't happen in a year, but it must begin as soon as possible. Canada has set a clear goal of ending the sale of internal combustion cars and light-duty trucks by 2035. Our message to the industry is simple: invest in the transition by training your teams to secure their future and focus on electric vehicles. Stop advertising light-duty trucks that have multi-dimensional and irreversible impacts on our environment and introduce an adequate supply of small vehicles in order to favour energy and resourc efficient models.

Why target CBC and ignore all other Canadian media?

The Canadian automotive industry invests huge amounts of money in promoting its products. Its total advertising budget, however, is difficult to determine. Nonetheless, in 2018, the industry led the way in digital advertising investment (21%) and in 2019, it accounted for 19% of that investment (Emarketer 2019; Emarketer 2020), representing approximately $1.6B for this form of advertising alone (Briggs 2020).

The Canadian Broadcasting Corporation (CBC) is a Crown Corporation. As such, it is subsidized by the federal government. For the 2019-2020 year, public funding amounted to more than $1200 million. (Source: Revenues and other sources of funding) This source of funding, called parliamentary appropriation, constitutes 70% of the CBC's funding. Its role is therefore critical in leading the way in the Canadian media landscape. On the one hand, the CBC is expected to align its practices with Canada's climate and electrification objectives. It is being asked to lead by example by adjusting its advertising policy. Its action will create the necessary wave. The Guardian, a major British newspaper, has done just that.

As a national channel that broadcasts in both of Canada's official languages, the CBC reaches all Canadians and represents the country internationally. On the other hand, this is likely to be a huge job and no single media outlet should do it alone. That is why we are asking the government to support the CBC in this transformation, so that it does not harm its operations and competitiveness, and that the mechanisms for doing so be thought out jointly. This work of alignment and synchronicity will set the stage and hopefully set the rest of the Canadian media sector on the road to coherence.

Why target consumers for the increase in light-duty trucks and not the automotive industry?

We are not saying that consumers' choices to purchase SUVs is the main reason for this growing phenomenon, it is however one of the main factors. There are a variety of external factors with variable influence that have shaped the demand for these vehicles over time. Factors such as lower credit rates and extended car loans, or the adoption of less stringent fuel economy standards for light-duty trucks, the lack of regulations for car advertising, and urban sprawl also place the responsibility on other players such as financial institutions, dealers and governments.

That is why public service agencies play a central role in this problem, which has been fuelled in part by government regulation (or lack thereof) of light trucks and their sale. Increased regulation of automobile advertising (#6 of our study), including the mandatory inclusion of vehicle CO2 emissions are two of Équiterre's seven recommendations. We are also aiming for the implementation of government measures that would reduce the supply of large vehicles (recommendation #4), which, in the long term, would influence manufacturers to maintain the supply of smaller models that could even be equipped with all-wheel drive. After all, the perception of safety associated with light trucks is undoubtedly one of the main factors that motivate the purchase of this type of vehicle.


What are you doing to push the Government of Canada to act on this growing phenomenon of light-duty trucks mania?

Governments have a central role to play in stemming the growth of light-duty trucks in Canada, which has been fuelled in part by federal regulations (or lack thereof) surrounding these vehicles and their sale. Indeed, it is very problematic that the government maintains GHG emission standards that favour the construction of light trucks when the rise of these vehicles has created major environmental and safety issues.

Équiterre is advocating for the federal government to, among other things, recognize the increase in the number of light trucks as a public health and safety issue and implement measures to reduce the supply of large vehicles, notably by increasing the rigour of GHG emission standards for light-duty trucks, by tightening the regulatory framework surrounding automobile advertising, by implementing a fee-for-carriage system or by making its financial support to the automobile industry conditional on the acceleration of light-duty truck electrification. More information on our recommendations are available in chapters 7 (particularly Section 7.5) and 10 of our summary report.

Why not lobby car manufacturers to make pickups less polluting?

Our study is not just about pickup trucks, but rather about all vehicles that fall into the light-duty truck category. That includes pickup trucks, SUVs, vans and any other vehicle that weighs more than 10,000 pounds (as classified by the Quebec government). Moreover, this is an important issue because the growing popularity of large vehicles is responsible for the increase in GHG emissions from the transportation sector and undermines all of our efforts in electrification, in which we are investing hundreds of millions of dollars, if not billions. 

Light-duty trucks such as pickup trucks may be necessary for those who regularly need them to transport materials for work or to pull heavy loads. However, with more than 4 out of 5 new vehicles sold in Canada classified as pickup trucks, it is doubtful that all of them are used in this way.

Aren't you encouraging an increase in the number of electric vehicles and by default of electric battery waste too?

The purpose of the petition is to better regulate the advertising of gasoline-powered vehicles, not to ban it or restrict the sale of gasoline-powered vehicles in favour of electric ones. 

It is important to note that with or without tighter regulation of gasoline vehicle advertising, the use of electric vehicles is expected to increase in anticipation of the gasoline vehicle ban in 2035. To prevent this from generating battery waste, the Quebec government already intends to impose on manufacturers, as early as 2027, the obligation to recover and recycle end-of-life batteries marketed in Quebec, under the Regulation respecting the recovery and reclamation of products by enterprises.

Équiterre is currently lobbying the government to increase the recovery rate and to accelerate its implementation. In the meantime, the number of electric batteries that will end up in landfills may be marginal. In fact, these batteries can be used for another 7 to 10 years to store energy, after which they can be recycled to make new batteries. Quebec-based Recyclage Lithion has already developed processes that allow it to recycle up to 95% of a battery's components. For more information, please visit the FAQ section of our campaign website Running Electric.

Why not ensure that electric or zero-emission vehicles match the demand first?

We must not see electrification as an end in itself and not act on vehicle size. These are battles that must be fought in parallel, since the many impacts related to the increase in vehicle size (road safety, reduced space in urban areas, increased road congestion, premature wear and tear on infrastructure, increased burden on household finances and the economy) cannot be resolved by changing the way vehicles are powered. 

Équiterre is aware of the need to work on the supply of zero-emission vehicles, which is why we are working hard on this. You can consult the Recommendations section of the summary report of our study.

Do you have a guide to the least polluting vehicles on the market?

The electric vehicle, despite its more energy-intensive production in terms of mineral resources, emits up to 80% less GHG emissions over its entire life cycle than a gasoline vehicle in the same category. We are working to produce, by the spring of 2022, a classification of vehicles based on their impacts on greenhouse gas emissions (GHG), road safety, space use and traffic (congestion and road wear). In the meantime, websites such as the Auto Guide website allow you to find out and compare the average fuel consumption per 100 km of vehicles to find out which ones are the most fuel efficient and, therefore, less polluting in terms of CO2 emissions.
Other initiatives that might interest you