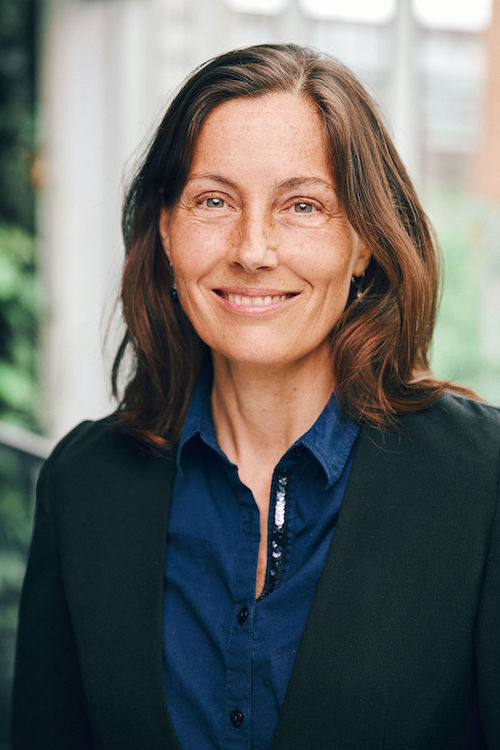 If we think back to 5 years ago, who would have thought that Quebec's Minister of Transport would be talking so much about public transit, especially from a government who had seemingly eliminated collective transportation from its priorities? We've come a long way in mobility, and this is just one small example of the progress made in recent years, but we still have a long way to go towards systemic change. The three victories from the past month energize us to keep pushing along. Together, we will continue to shift perceptions and transform our systems for the better!
3rd Link highway project abandoned
The Legault government made the 3rd Link a key election promise, to provide another option for travel between Lévis and Quebec City. However, for Équiterre and many other environmental groups, it was clear from the beginning that this project would not pass the climate test and that it must be stopped.
The door is now closed on the highway portion of the project. The government is also showing a strong desire to improve public transit between the two shores. We're moving in the right direction!

"Dropping the highway portion was the right thing to do: the socio-economic, health and environmental impacts were too great. To protect agricultural land and natural areas, to improve air quality and to reach our GHG reduction targets, the government has made a responsible and pragmatic decision."
– Marc-André Viau, Director of Government Relations
Zero emission vehicles (ZEV) to be more accessible
Équiterre has been working for a long time to get our governments to set ambitious standards for zero-emission vehicles (ZEVs) - structured policy to accelerate the electrification of the automobile fleet and make these vehicles more accessible to consumers (yes, this implies increased production by the automobile industry. Goodbye waiting lists!).

The federal government gave us some good news at the end of 2022. As for the provincial government, it has just raised the ambition of its targets this month.

The new provincial regulation will require 85% of new vehicles on the road to be zero emission by 2030, a real improvement over the previous target of 65%, putting Quebec in a much better position to reach 100% by 2035.
"We applaud the government's increased ambition for the sale of zero emission vehicles, particularly for its 2030 target. We appreciate how open the minister was to our recommendations to ensure that we reach our 100% target for 2035. Quebec must remain agile in its regulatory process in order to maintain its leadership in car electrification, and it is doing so."
– Andréanne Brazeau, Climate Policy Analyst

Electric car battery recycling
In November 2021, Équiterre submitted a brief on extended producer responsibility (EPR), in which we recommended, among other things, that EPR be applied to zero emission vehicle batteries. We asked the government to do two specific things:

Establish binding targets for the reuse of electric vehicle batteries;
Encourage the emergence and development of a local market for conditioning batteries for reuse.

The original regulations announced in June 2022 left us wanting more, as they did not mention electric vehicle batteries. We continued to lobby the government to include them.

Just recently, the government changed its position and announced a draft regulation that will include requirements for manufacturers to recycle electric vehicle batteries: exactly what we were asking for!
"Équiterre congratulates Minister Benoit Charette for listening to the criticisms and recommendations made by several groups, including Équiterre, on his 2021 brief on Extended Producer Responsibility."
– Marc-André Viau, Director of Government Relations

There's a lot of work behind these victories! Let's keep moving forward together.
Support our projects
What's a ZEV standard?

It's a "zero emission vehicle" standard that seeks to cease the manufacture and sale of gas-powered vehicles and replace them with vehicles that do not emit greenhouse gases, in other words, electric vehicles. Visit our page.
What is the EPR?

It's the Extended Producer Responsibility - an approach that aims to transfer to companies the financial and organizational responsibility for managing the waste generated by the consumption of their products. After all, they're the ones who put them on the market!
See profile
Close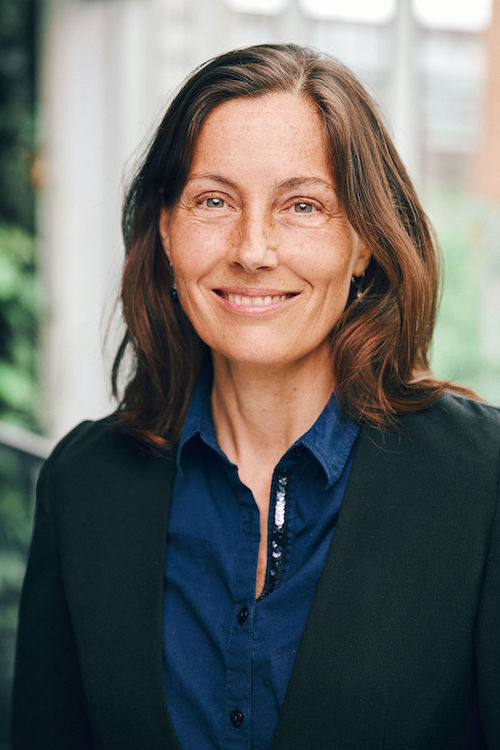 A graduate in journalism and holder of a master's degree in environmental management, Colleen Thorpe has 25 years of experience in environmental advocacy and social change. She has excellent knowledge of sustainable food systems, circular economy and corporate social responsibility. During her career, she has led numerous programs aimed at influencing decision-makers and mobilizing citizens towards an ecological transition.
Colleen joined Équiterre in 2018, first as Senior Project Manager, then Program Director, before becoming General Manager in 2019. Previously, Colleen worked as a journalist for several television channels covering events in Quebec. She is also fluent in German, having worked and studied in Berlin for several years.
Colleen is a trustee of the UPA-Fondaction Agricultural Land Trust and sits on the board of directors of the Maison du développement durable. She was also a board member of the Centre des services partagés du Québec, the Système alimentaire montréalais and the Espace de concertation sur les pratiques d'approvisionnement responsable.